Advanced multipurpose camera holster.
Designed specifically for mirrorless, bridge and compact sized cameras.
From the inventors of the most versatile and innovative camera
carrying system the new UNO!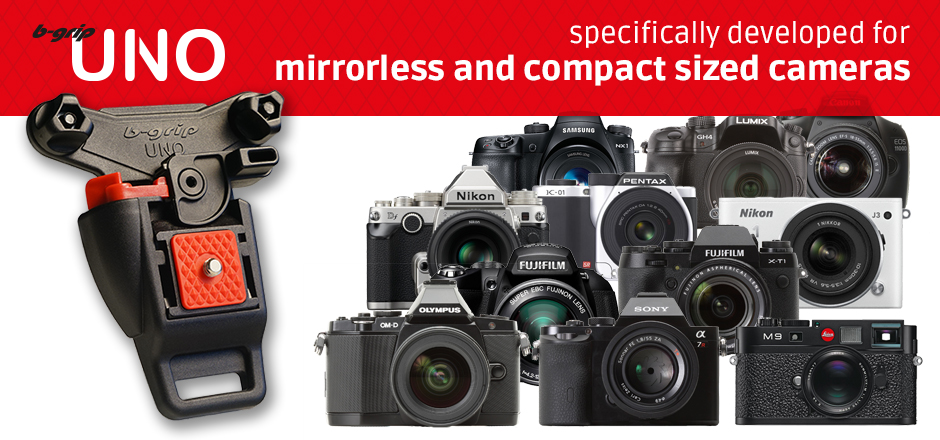 N°1 in Versatility
UNO keeps the camera comfortably and securely connected to your body when you are active, it fits any backpack, belt or bag.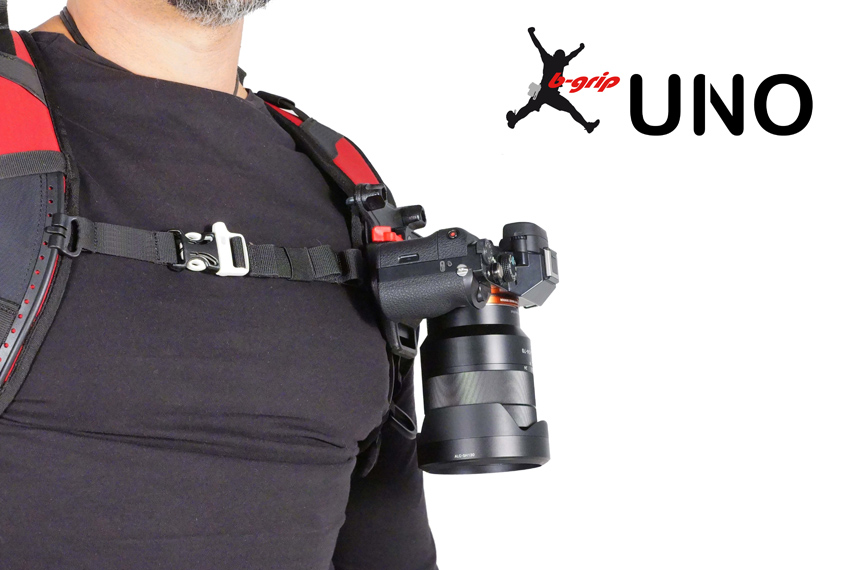 The camera attached on the backpack – thanks to UNO – is extremely stable when moving. It's also very comfortable, since you avoid the neck strain typical of traditional camera strap use. Camera accessibility is very simple, intuitive and rapid.
An ideal solution for outdoor photography, trekking, hiking, tourism and all kinds of photo adventures.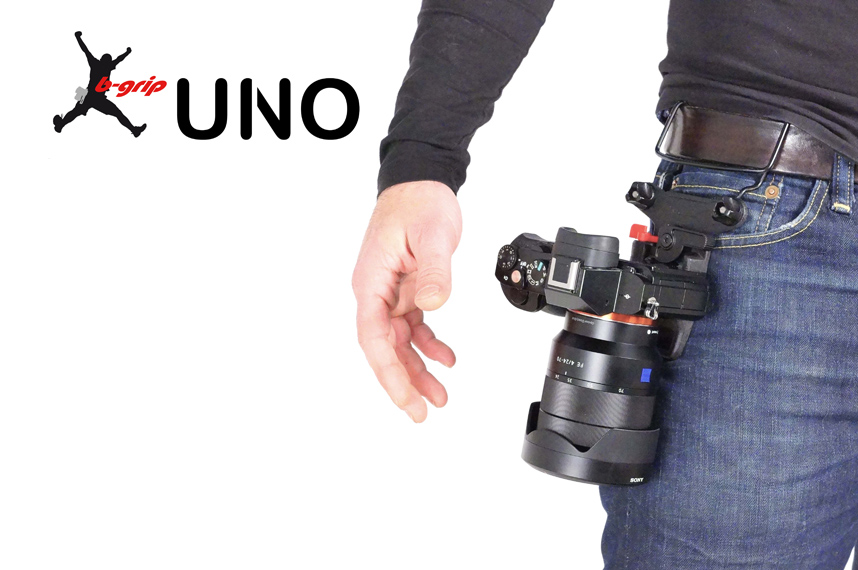 Thanks to the steel shaped bolt provided in the kit, UNO attaches onto a waist belt, A smart solution, comfortable with instant access.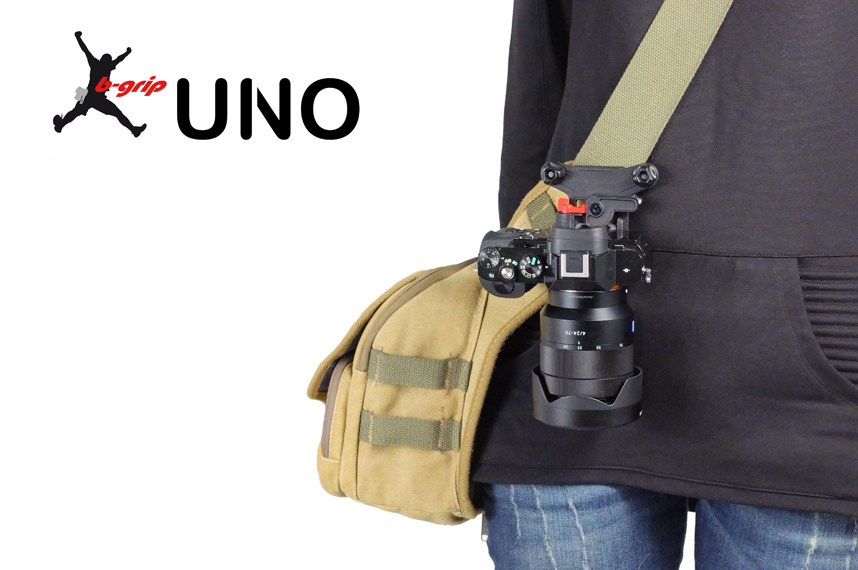 UNO can be also attached on every bag strap.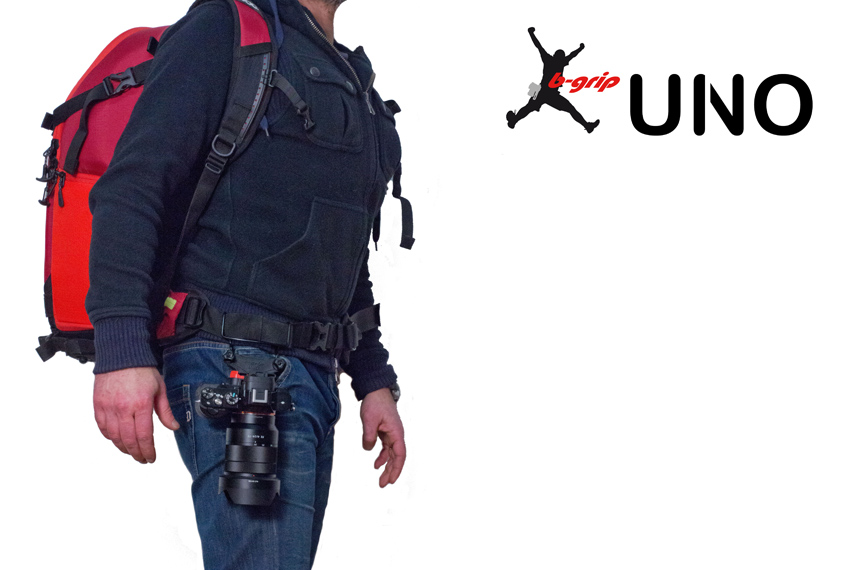 UNO can be placed also directly on the backpack belt.

Attaching the camera onto a backpack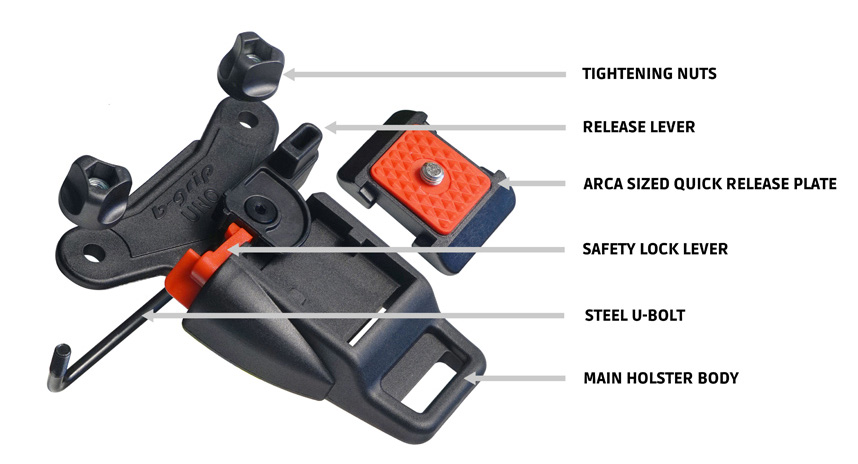 UNO attaches onto the backpack through a "U" shaped bolt. Height and angle adjustments are simple and extremely safe.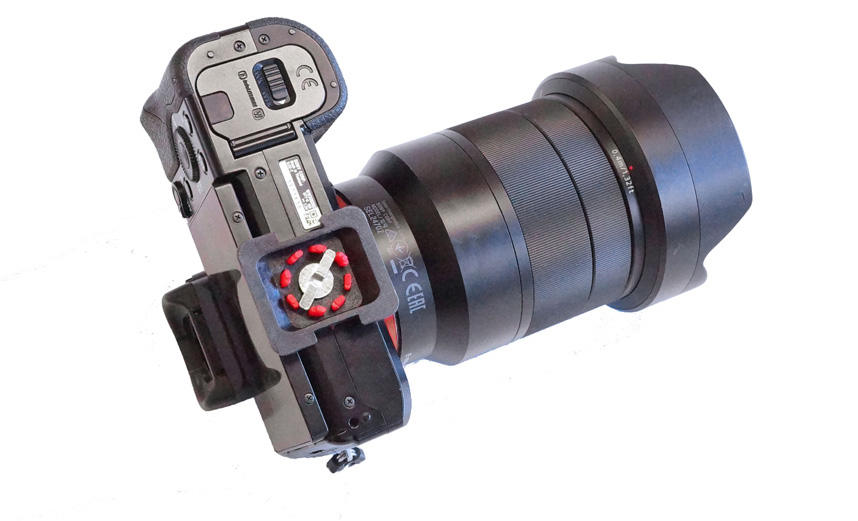 The quick release plate that attaches on the camera is very sturdy, It's equipped with an effective antivibration system, preventing the screw from loosening.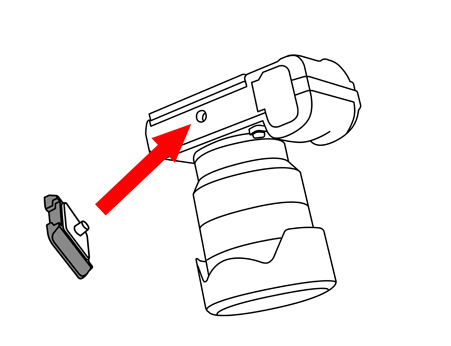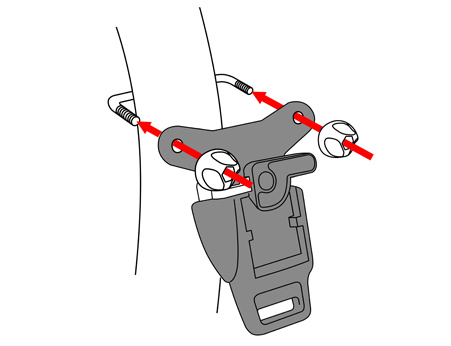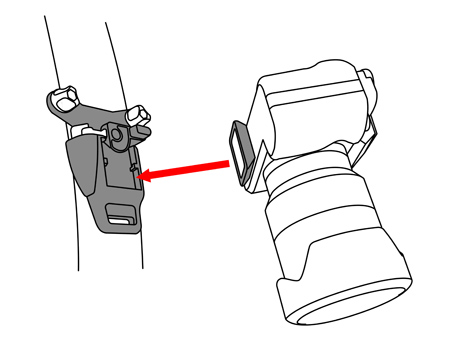 The "total comfort" formula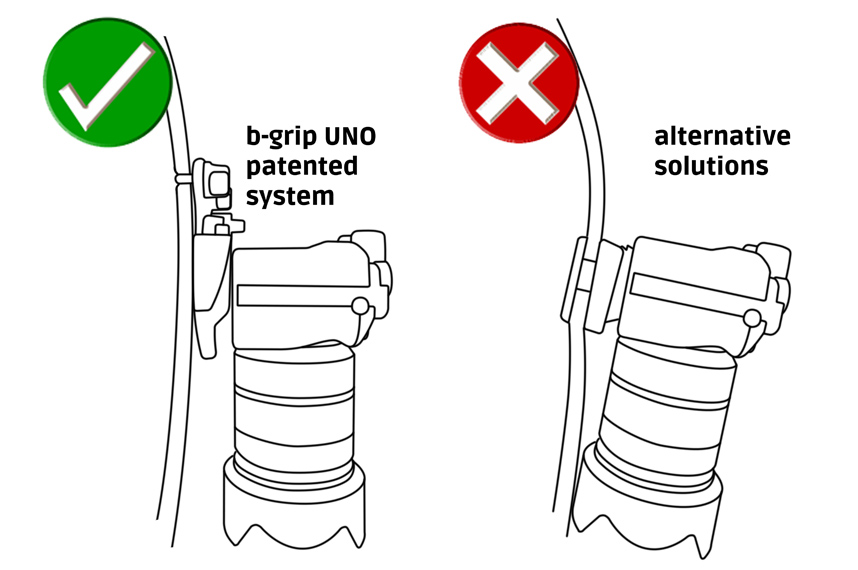 UNO is designed with an elongated attachment base that rests evenly on the shoulder strap. The shape keeps the camera steady, perfectly vertical without impacting the body when active, protecting both the camera and the wearer.
(CP tech Patented)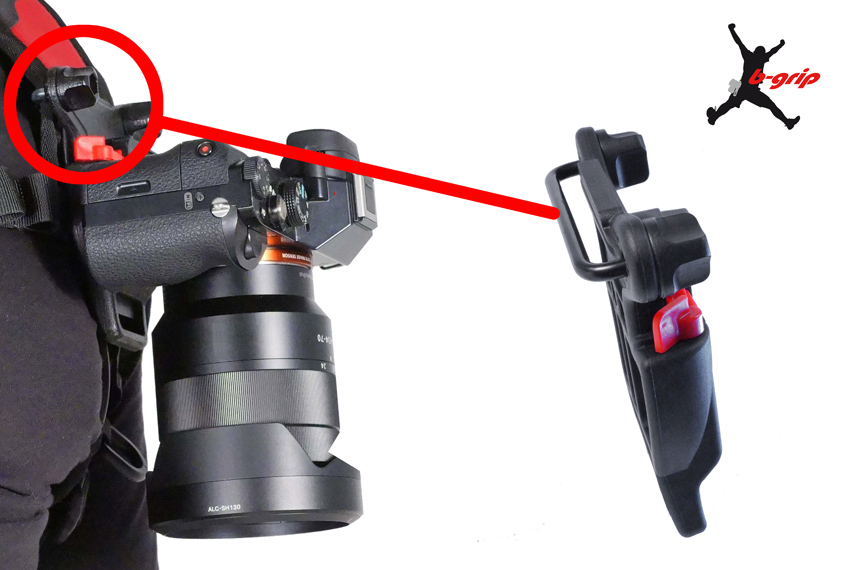 The attaching solution through the steel "U" bolt fits every size of shoulder strap and its contact with the body is surprisingly imperceptible.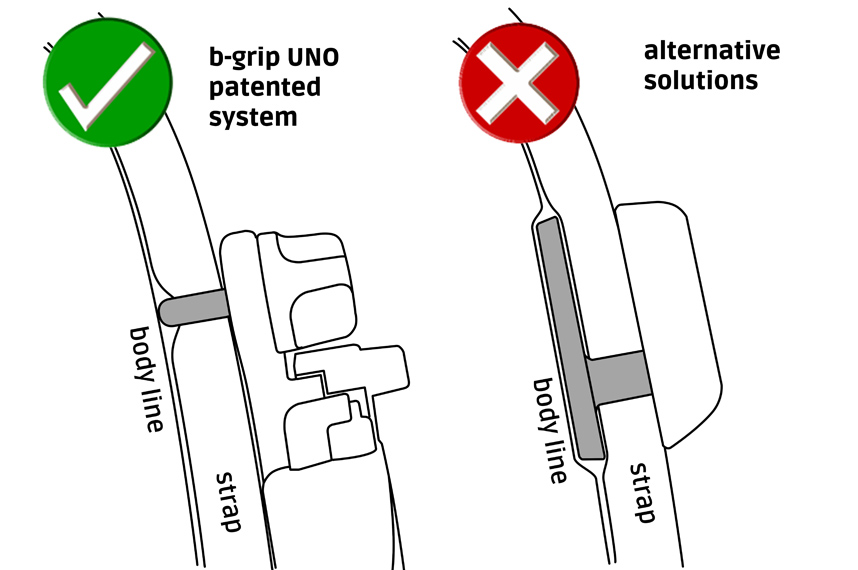 Thin, robust and universal the "U" bolt system is the most comfortable attaching solution for backpacks.

Attaching the camera on the waist belt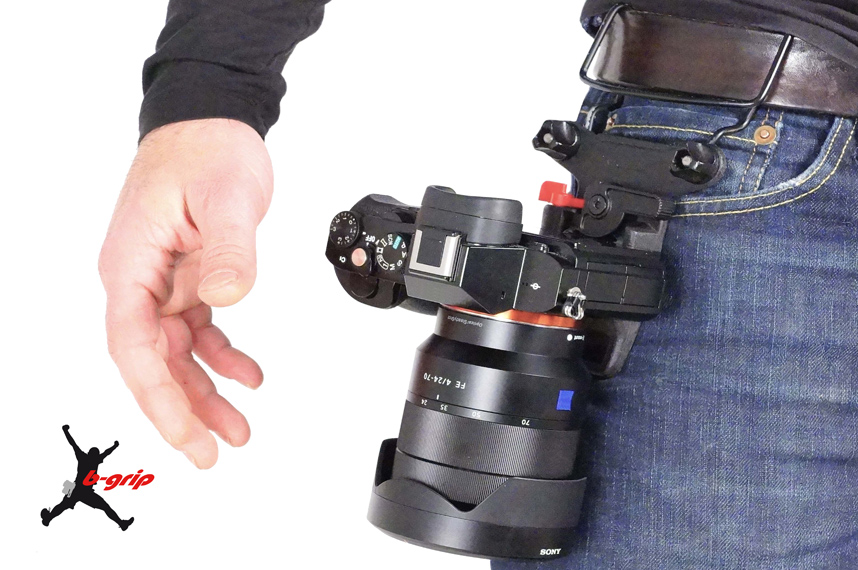 Thanks to the shaped steel bolt UNO attaches easily on the waist belt.
A steady, robust and comfortable solution.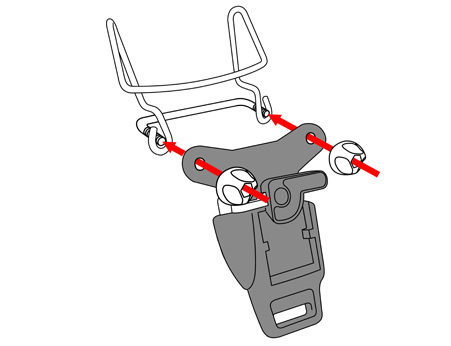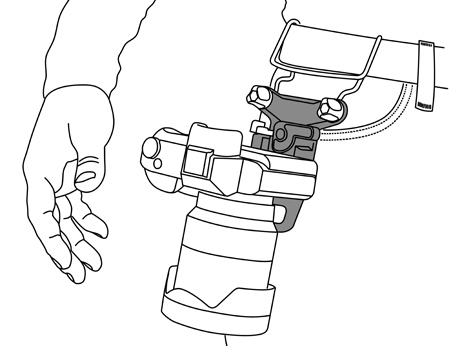 B-grip UNO in action
In photography, speed is important.
Using UNO you can swap from carrying to shooting
in just one second.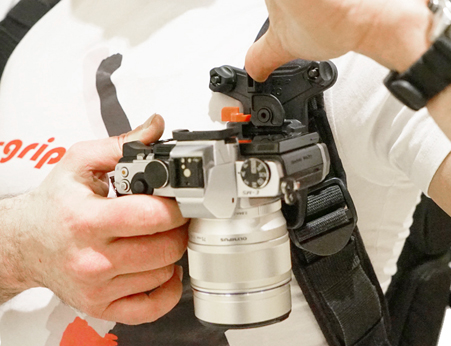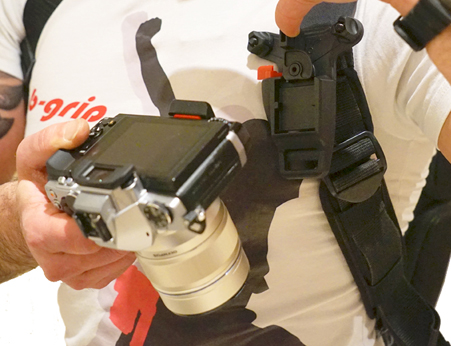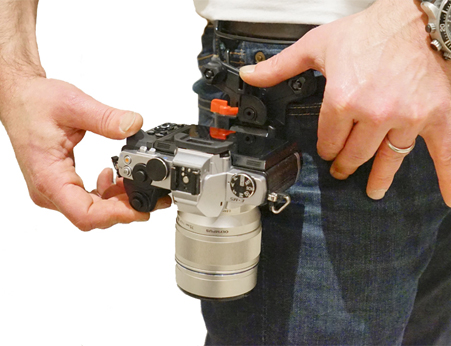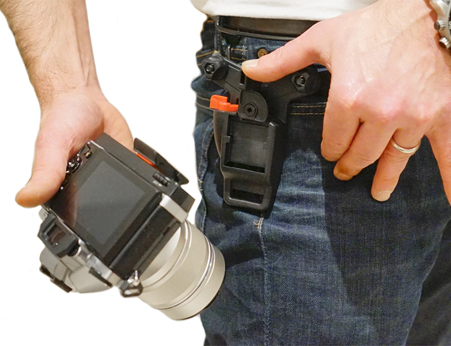 Made in Italy: a passion for design, quality and selected materials.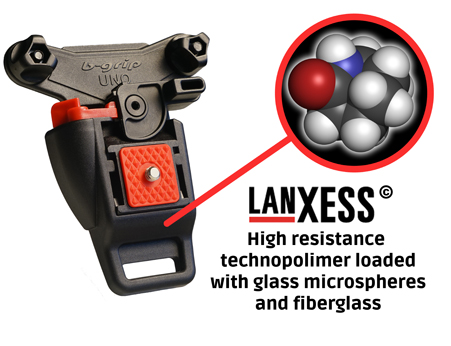 The UNO main body is made by Durethan®, one of the best high tech polymers.
Durethan® of Lanxess® is classified HPM (High Performance Material) and it's used exclusively for high precision items. The specific Durethan® features makes UNO extremely solid, light with a visibly superior finish and appearance". Bolts are made of steel.
The ¼" screw of the quick release plate is made of solid brass in order to grant excellent scroll and protect the camera tripod thread.

Cameras are expensive so security is crucial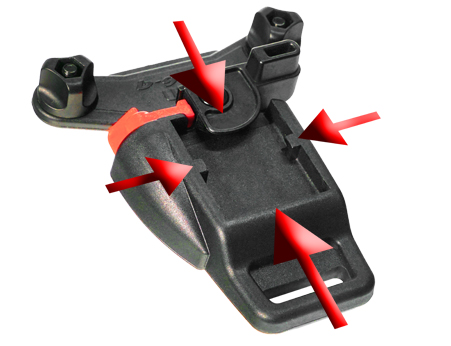 The plate attachment is guaranteed by our long term tested four points coupling system.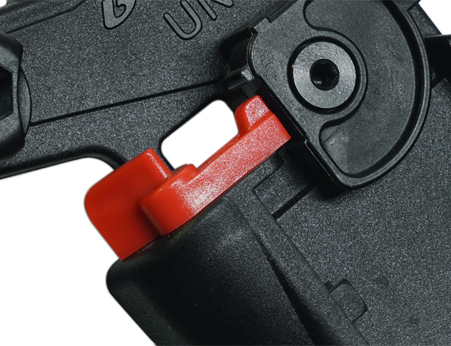 The red safety lock lever prevents opening of the main lever, avoiding unintentional camera release.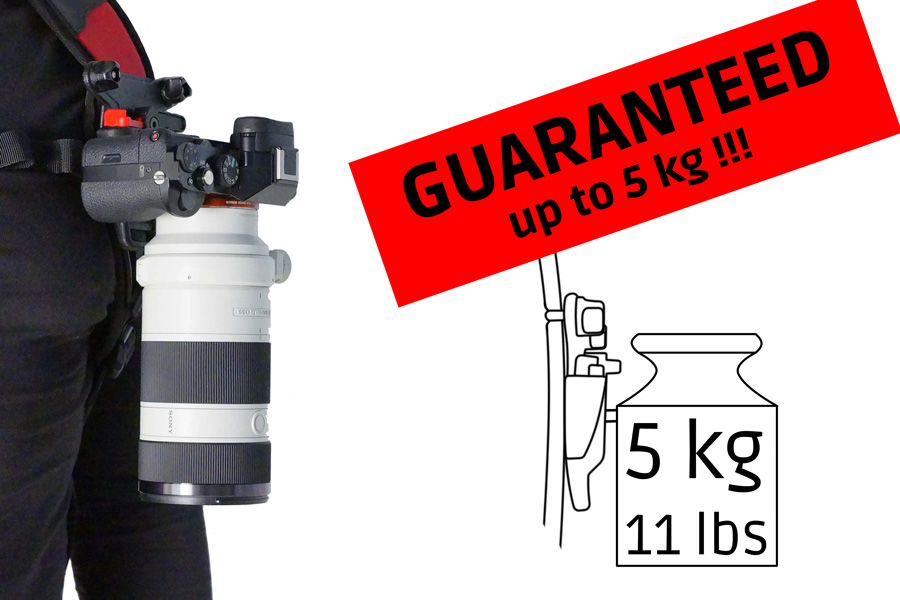 UNO has been successfully tested with loads of 100kg (220lbs)!
So we guarantee with peace of mind UNO for up to 5 kg under all usage conditions.
This greatly exceeds any need the UNO is intended for.

Tripod compatibility
The UNO plate is compatible with all Arca sized tripod heads, in this way you will easily swap from UNO to tripod instantly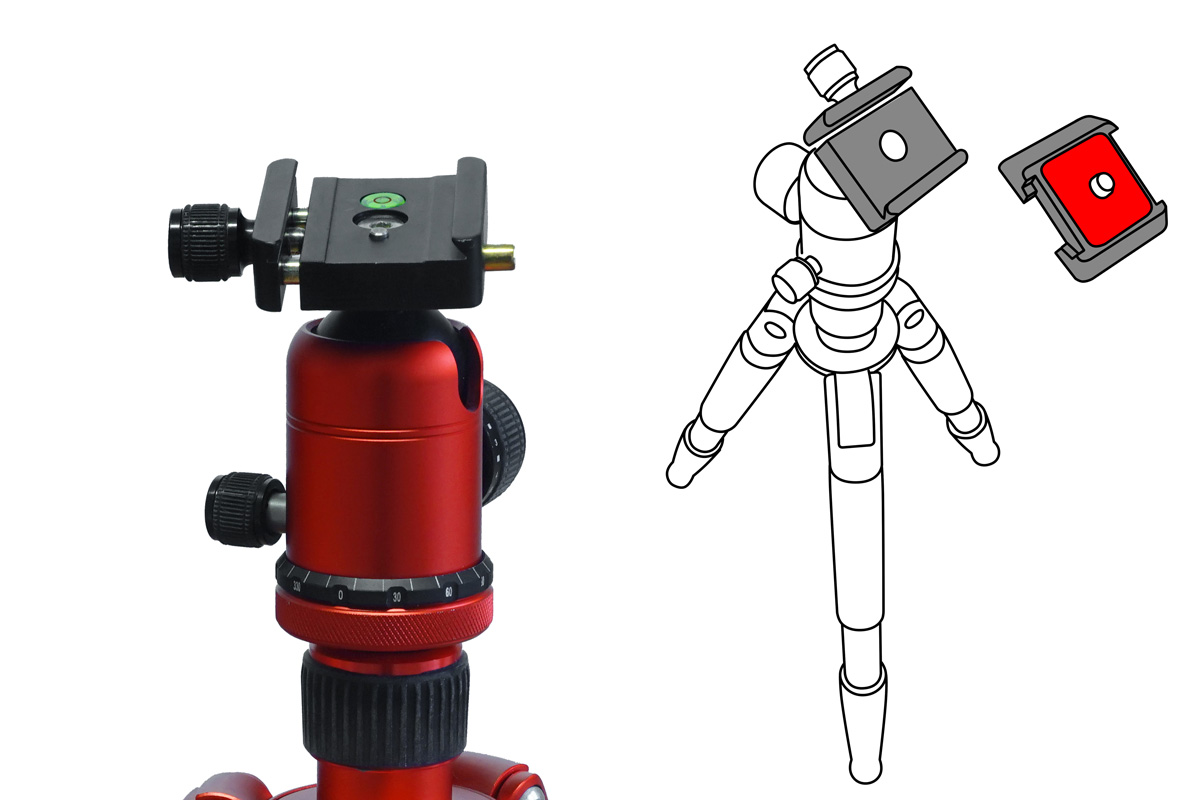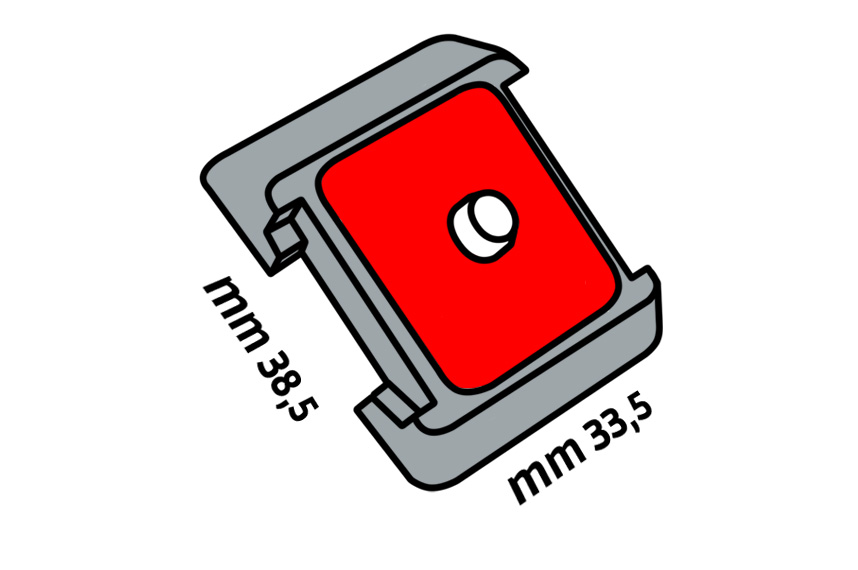 Enjoy the real pleasure of picture taking offered by UNO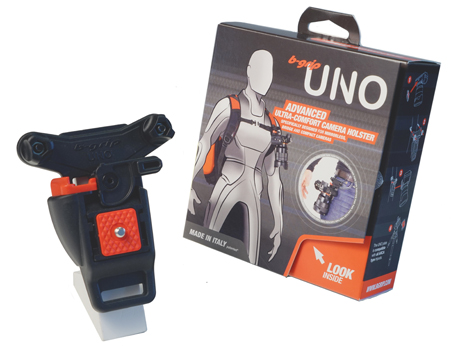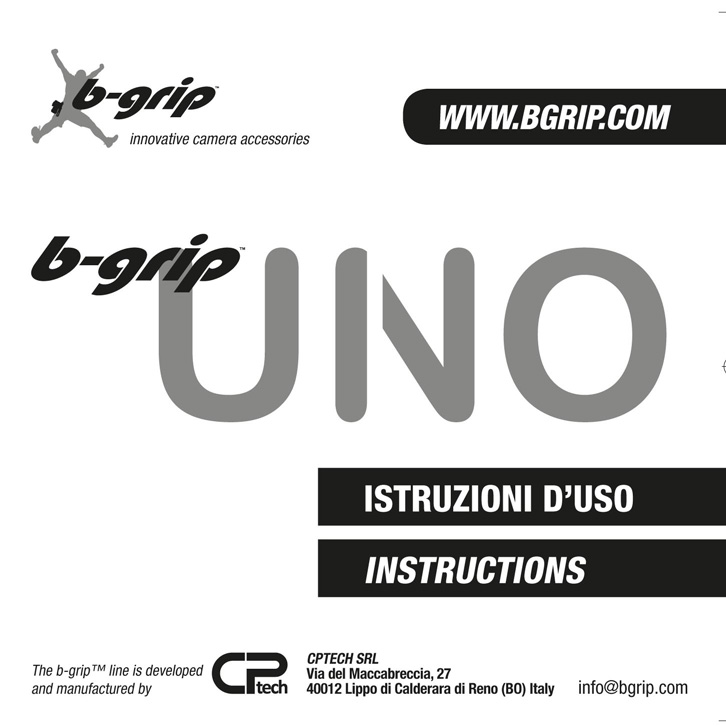 ---