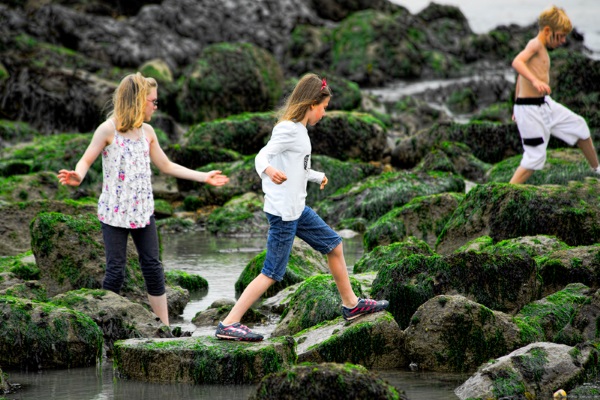 Capturing photos of children can be challenging. While the subjects themselves are adorable, their constant motion can result in an image that is an indecipherable blur. Read on for some tips to capture the true essence of children in photography. These tricks will help you get an amazing shot each and every time.
Forget the word "cheese." Most of the time, asking your kids to cheese results in fake, forced smiles that don't result in the best photos. Instead, be patient and take your time, allowing them to play, fool around and be themselves. This will allow you to snap some shots that truly reflect your kids' personalities. Allow them to get relaxed before breaking out the lens. This will help you capture natural expressions and realistic images.
Get on their level. The best way to get images that truly capture kids the way they see the world is to get right down on the ground and play with them. The best photos are taken from the eye level of children. So put down the camera, get down on the floor, and play with your kids. When you've broken the ice, take some shots from right on their level. This will give you the images you're looking for. And make sure to have your camera settings ready ahead of time; not only will stopping to fiddle with your equipment make your kids lose interest, but you might miss some great shots.
Go natural. For best results when photographing children, forget the props and go for natural light. Outdoors is a great location for shooting children; if the weather isn't cooperating, indirect lighting rather than large studio grade lights are best. And instead of posing your kids, allow them to explore. This works best in a location they haven't been to before, like a beautiful park, so that you can capture their true reactions to new stimulus.
By following these three key points, you will be able to take your child photography from posed, cheesy and forced to capturing images that truly capture your kids' natural beauty and inner light. Having fun is perhaps the best way to improve the photographs you take of your children.