B-Glider : Sliding camera shoulder strap with quick release plate

Comfort , design, extreme flexibility of use. Definitely the best strap ever produced!
B -glider offers the advantages of a sliding strap combined unbeatable ergonomy




B-glider is the only strap allowing the quick release of the camera through the use of our QRP.




The backpack connectors included in the kit allow you to attach the strap on the backpack itself, a brilliant and extremely comfortable solution for outdoor photography .
B-glider is the new reference for serious photographers from amateurs to professionals


1. Avoids the weight load on the neck – typical of traditional neckstraps- transferring it to the shoulder




2. The camera slides along the strap reaching instantly the shooting position

Maximum comfort a crucial need…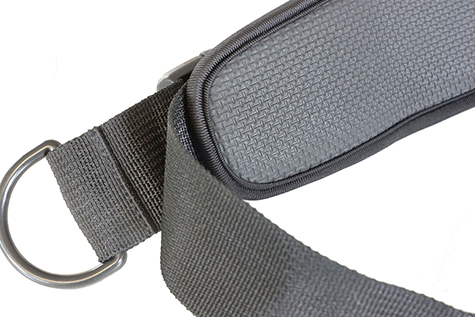 Soft neoprene shoulder strap with non-slip interior surface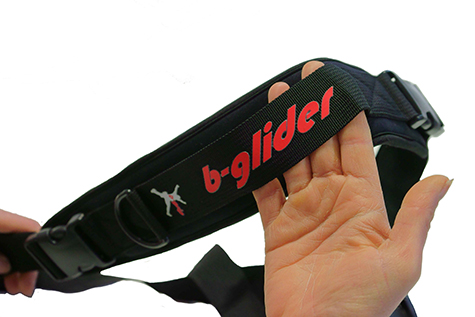 Stopper band system: A robust additional band on the shoulder strap restricts the deformation , in this way the shoulder strap fits the shoulder thus providing a uniform pressure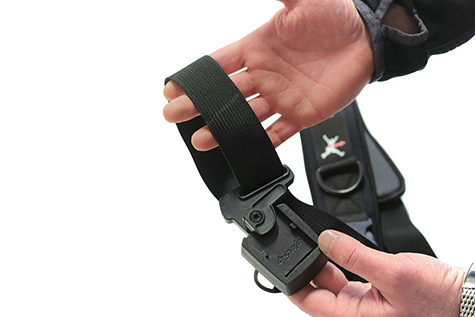 High strenght wide strap for a uniform distribution of weight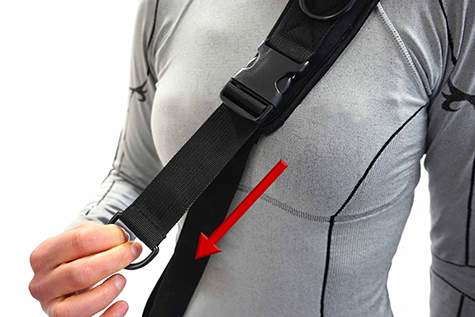 Quick strap size adjustment


Sliding elememnt with asymmetrical profile for a comfortable contact of the camera with the body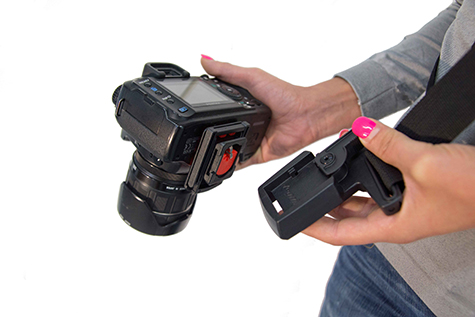 Attaching and detaching the camera from the sliding element is very simple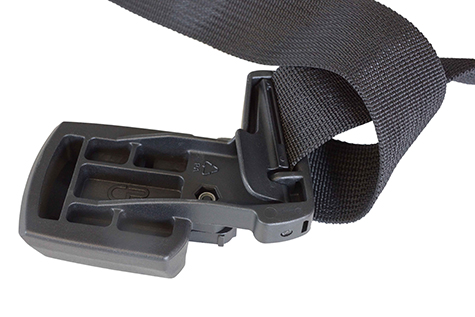 Leva di blocco scorrimento per eliminare le oscillazioni
durante il movimento


The QRP plate provided in the kit is the same adopted in all "b -grip line" accessories
The security of attachment is guaranteed by our long time tested four-point coupling system present in all of our articles .




Connessione su zaino.
Tutti gli accessori "b-grip line" sono compatibili tra loro e permettono di personalizzare la fotocamera in modo semplice ed efficace

Examples of combined use


b-glider + HS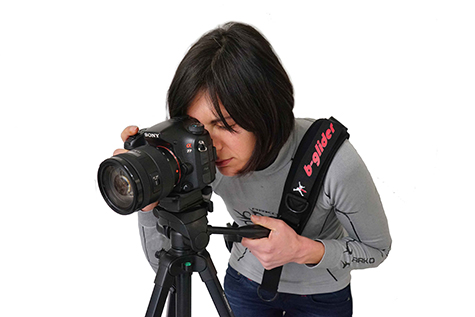 b-glider & TA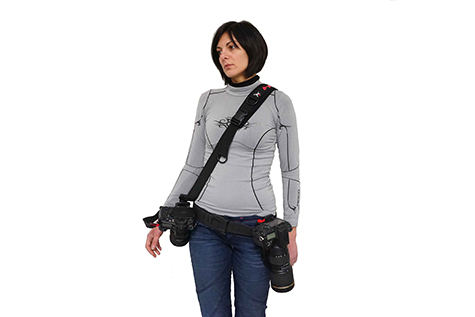 Dual camera system BH + BGL